"RISE ABOVE THE NORM"
Elevate degrees of living above and beyond all limitations.
NOBLE ABOVE WIRELESS-RUAMRUDEE,
where the word 'ordinary' is meaningless.
Not only is the residence located at the epicenter of Bangkok,
it also offers greater space and privacy to simply live an ideal life.
Here, the unique lifestyles are born, free to explore, defined only by your desires.
It's time to reach higher and give yourself a superior life.
Live above it all at NOBLE ABOVE WIRELESS – RUAMRUDEE.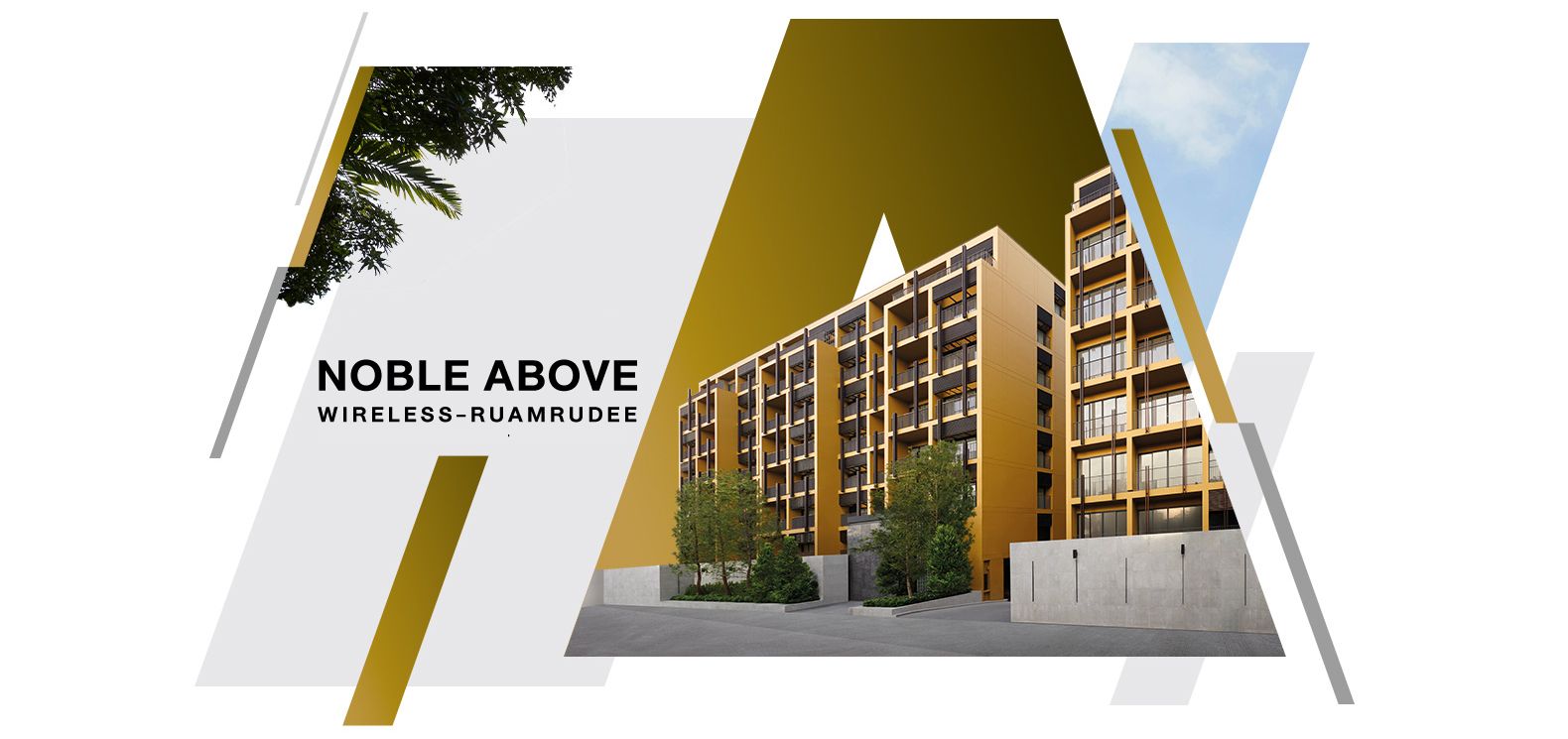 AN ECSTATIC LIFE IN SERENE METROPOLIS
A flourishing location near BTS Phloen Chit in the heart of Wireless-Ruamrudee where all desires are beyond and present. Enrich a daily life blissfully at your own spacious space and feel the uttermost relaxation brought by delicately selected amenities.
Unit Type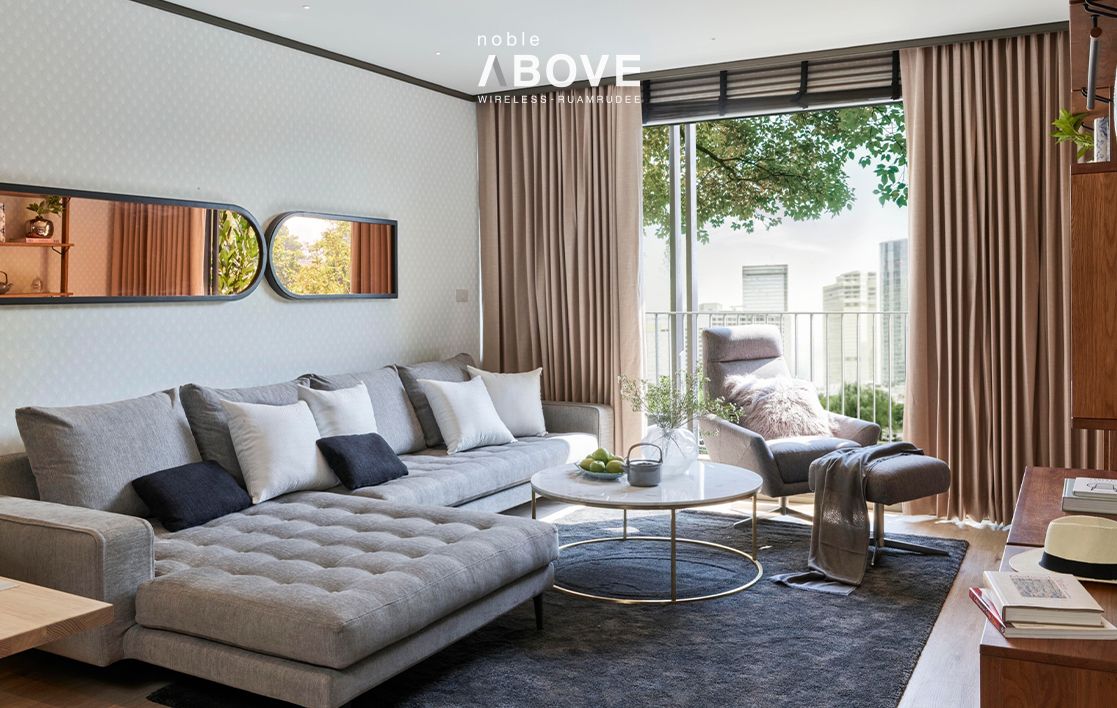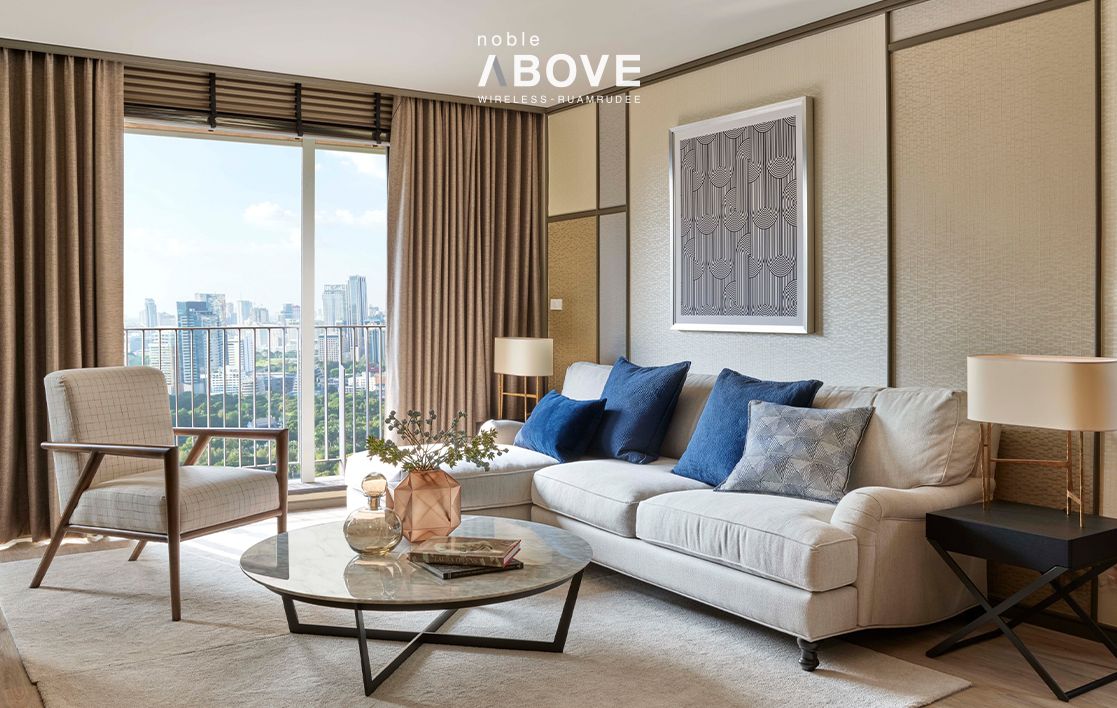 Terms and Conditions: Company's terms and conditions applied. Noble Development PLC. reserves the right to change the T&Cs without prior notice.
Noble Above Wireless-Ruamrudee Condominium Project: Condominium Registration no: 10/2562 The Project is a residential condominium, 8 stories with 104 residential units. The Condominium is registered by Noble Development Public Co.,Ltd. Office Address: 1035 NOBLE Building, Ploenchit Rd., Lumpini, Pathumwan, Bangkok 10330. Registered and paid-up capital: THB 1,369 million. CEO: Mr. Thongchai Busrapan and Mr. Frank Fung Kuen Leung. Project Location: Land title deed no. 5309, 5310 Soi Ruamrudee, Ploenchit Rd., Lumpini, Pathumwan, Bangkok 10330. Project's land area: Approximately 1-2-18.2 Rais. Currently, The condominium units have no financial obligation. The purchaser must fully pay any payments under Agreement for Sale and Purchase of Condominium and the owner of the condominium unit must fully pay tax, common property expense and sinking fund in accordance with the Regulation of the Condominium Juristic Person. Remark: All information could be changed without prior notice; simulated images for commercial only.