EVERYTHING…CLOSER THAN EVER
Life is fun living beside Central Bangna
Just a few steps to shopping, Easy link to anywhere far
Update your styles, Dine your fav food
Perfect in every mood, Feel good the way you are…
In the Centre of Core Bangna, where everything you wish for is sooo near!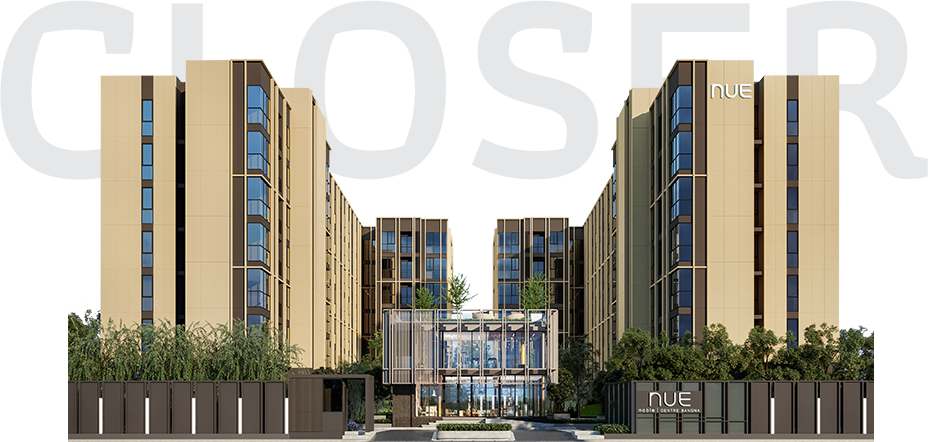 EVERYTHING…CLOSER THAN EVER
Unit Type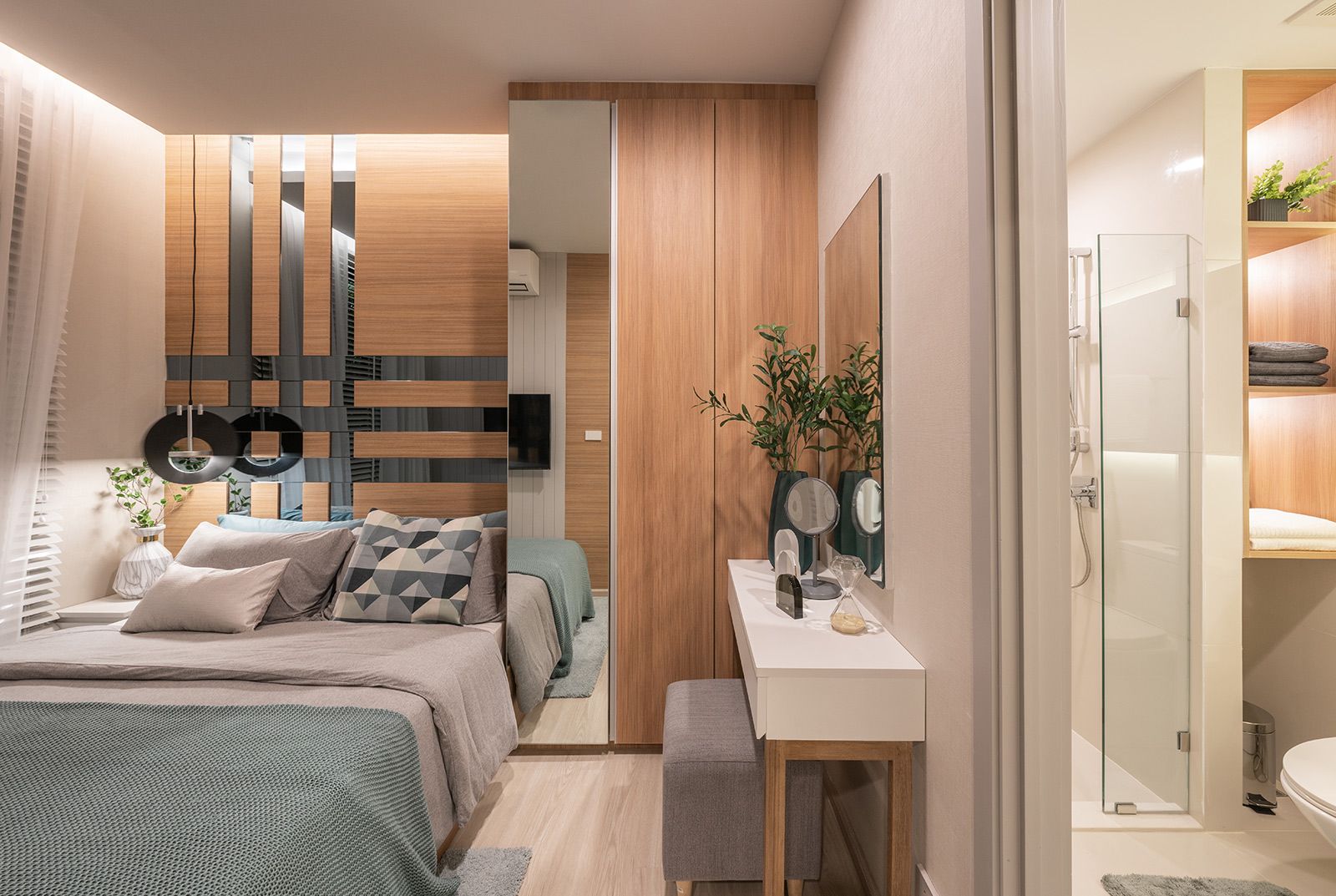 TYPE A - 1 BEDROOM
24.8 SQ.M.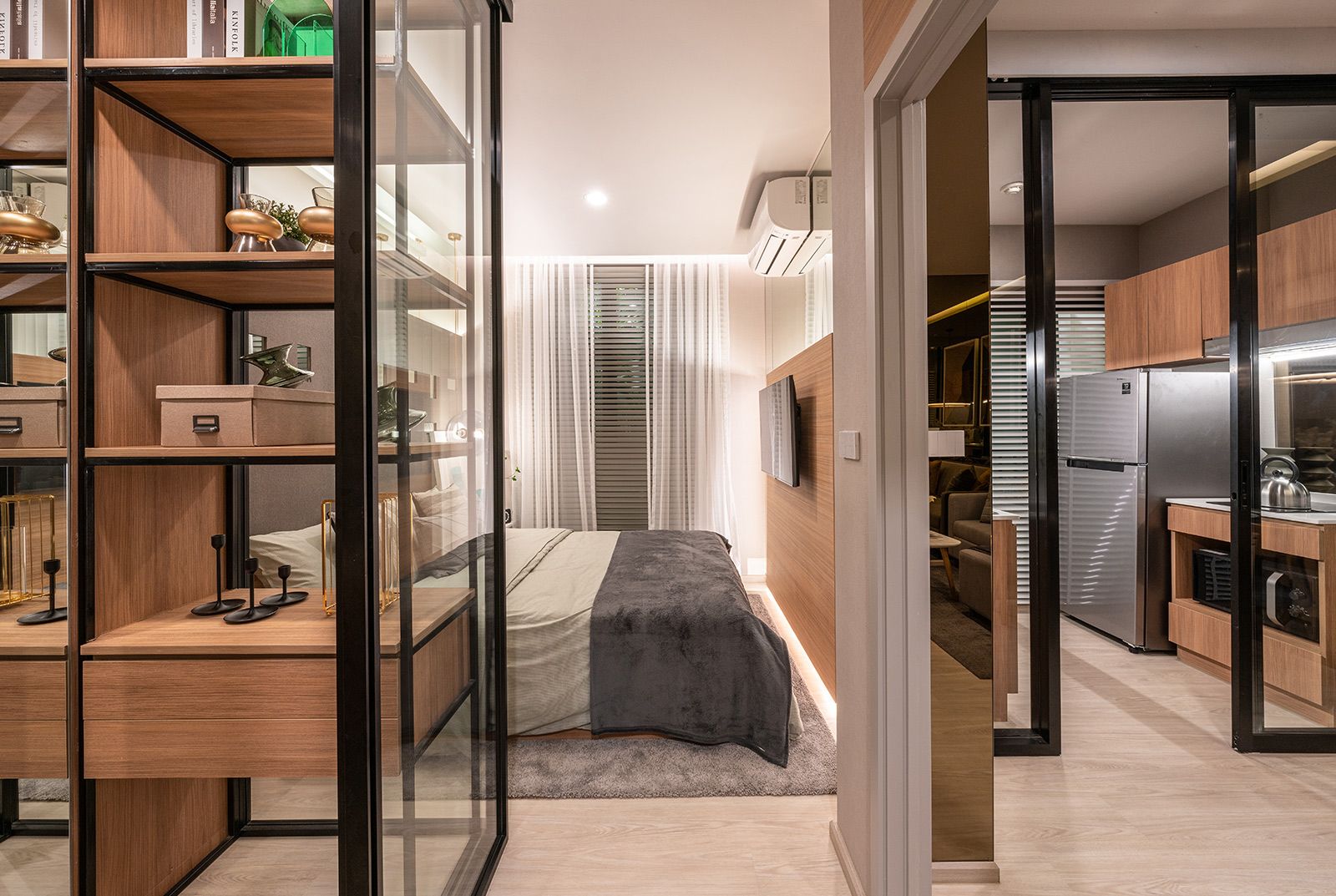 TYPE A - 1 BEDROOM
29.80 SQ.M.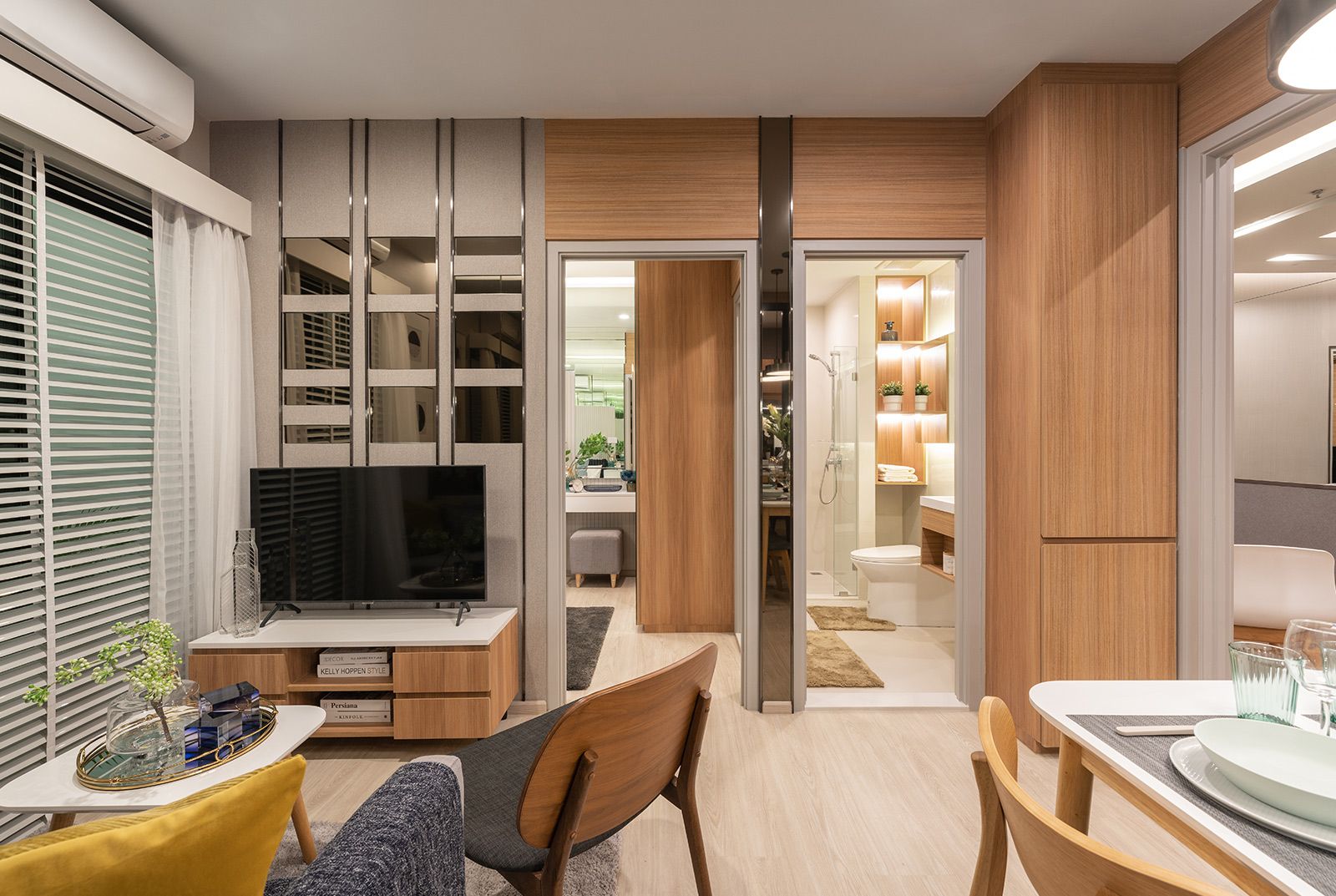 TYPE B - 2 BEDROOM
34.80 SQ.M.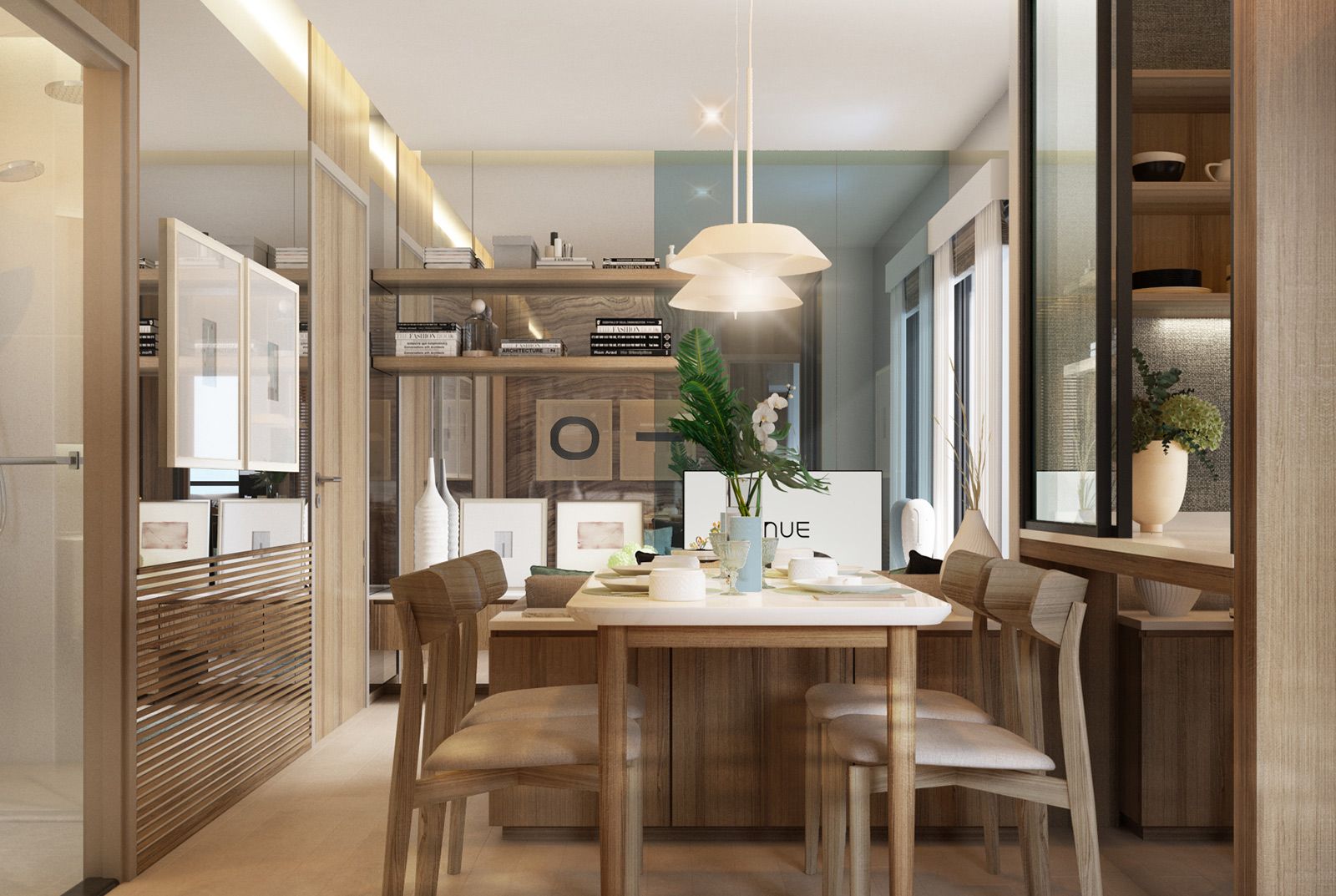 TYPE B - 2 BEDROOM
37.50 SQ.M.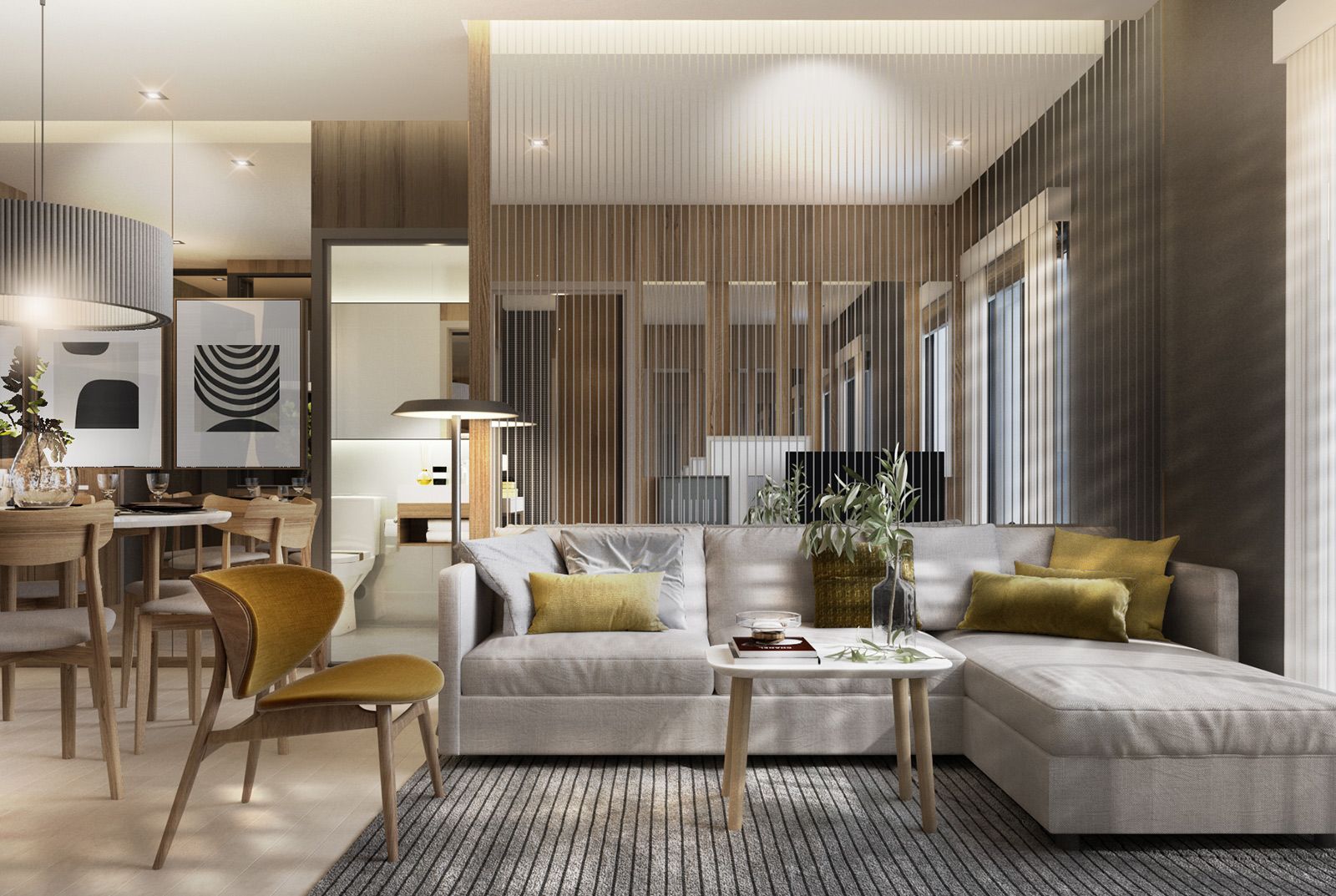 TYPE C - 2 BEDROOM PLUS
52.00 SQ.M.
Terms and Conditions: Company's terms and conditions applied. Noble Development PLC. reserves the right to change the T&Cs without prior notice.
Nue Noble Centre Bangna Condominium Project : Owned and operated by Continental City Company Limited. Office Address: 1035 NOBLE Building, Ploenchit Rd., Lumpini, Pathumwan, Bangkok 10330. Registered and paid-up capital: THB 3,000 million. CEO: Mr. Thongchai Busrapan and Mr. Frank Fung Kuen Leung. Project Location: Land title deed no. 103082 Bangna Trat Rd., Bang Na, Phra Khanong, Bangkok 10260 and Land title deed no. 84600 Bangna Trat Rd., Nong Bon (Bang Na), Phra Khanong, Bangkok 10260. Project's land area: Approximately 2-0-95 Rais. The Project is a residential condominium, 7stories, 2 buildings with 204 units and club house, 2 stories and 1 basement, 1 building. Currently, the project has no financial obligation. Project construction permission is in process and the construction will start in July 2021 and will be completed in November 2022. The registration of the condominium will be proceeded once the construction is completed. The purchaser must fully pay any payments under Agreement for Sale and Purchase of Condominium including common property expense, sinking fund and tax stipulated by the project owner or in accordance with the regulation of the Condominium Juristic Person. Remark: Reserve the right to change all information without prior notice. Simulated image for commercial use only.