THE NUE WORLD FOR THE "NUER"
Embrace the new experience of community living
Never get tired of connecting with others
Never run out of enthusiasm for meeting all
lifestyles Srinakarin-Lasalle ,
the very place to live a pleasant life like a NUER.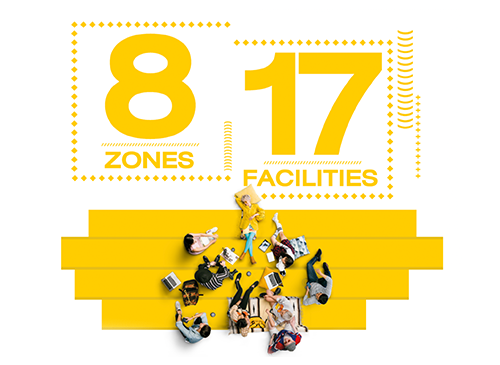 8 ZONES
17 FACILITIES
"Own not just a living space but a whole community"
Maximize your life to the maximum with a variety of activities packed to create the limitless happiness for everyday living.
Unit Type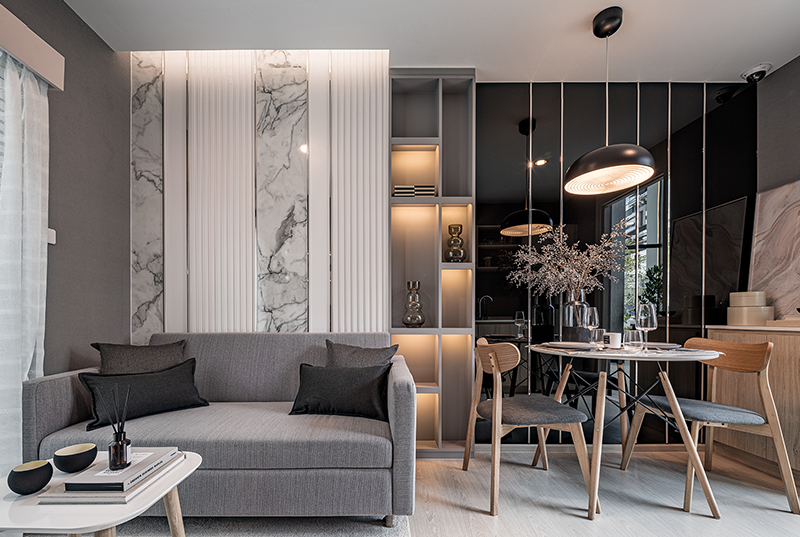 TYPE A - 1 BEDROOM
26.60 SQ.M.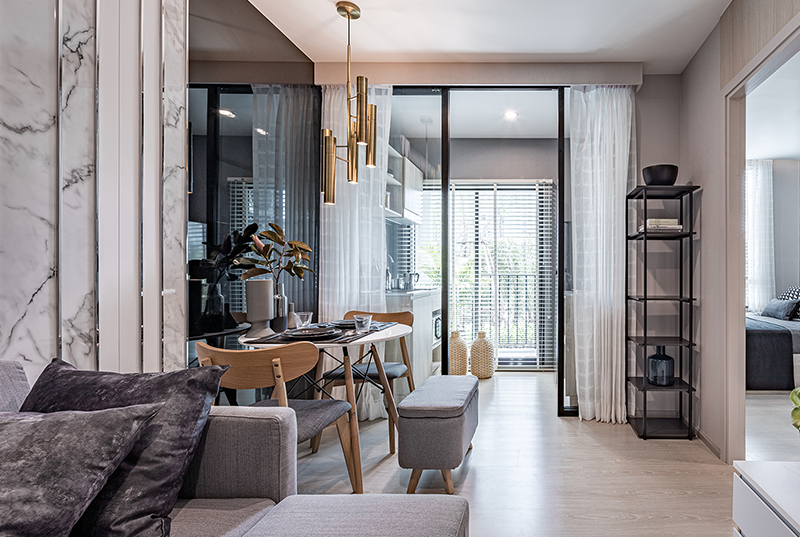 TYPE A - 1 BEDROOM
30.40 SQ.M.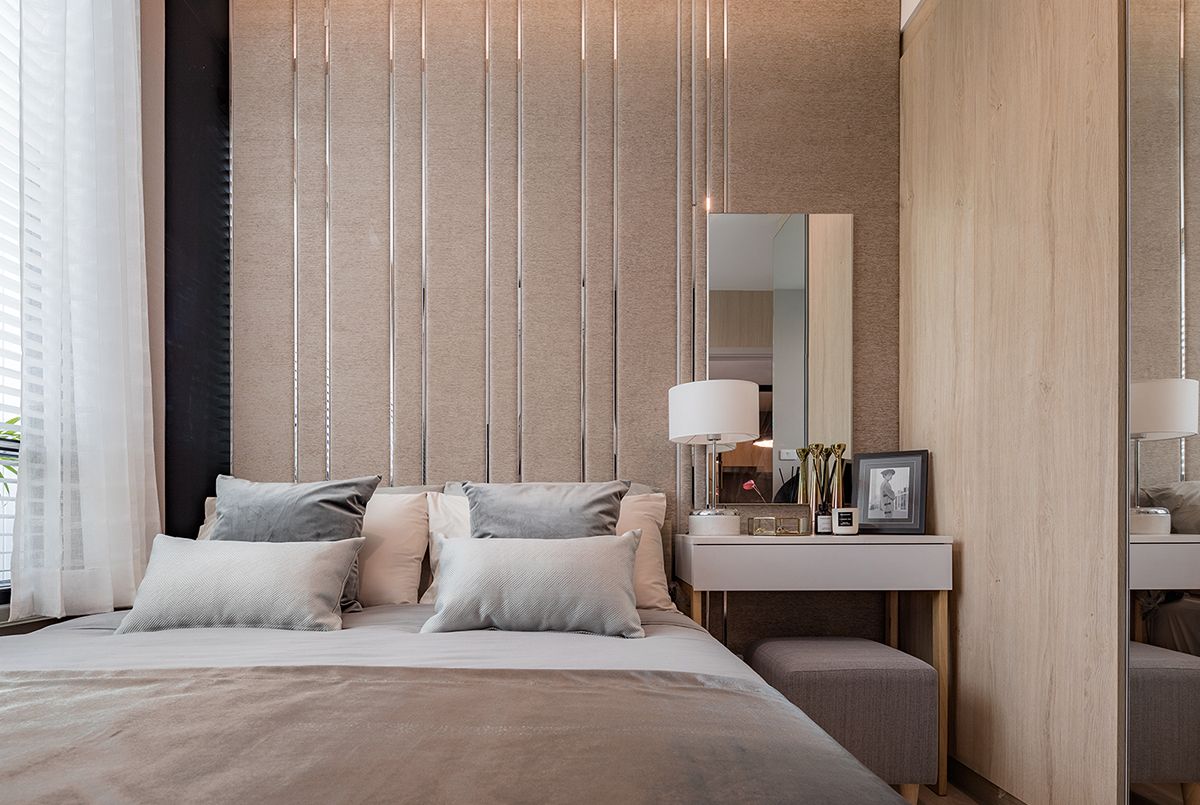 TYPE B - 2 BEDROOM
34.80 SQ.M.
Terms & Conditions:
This promotion is applicable for Thai citizens and all expats who hold work permits in Thailand only.

Company's terms and conditions applied. Noble Development PLC. reserves the right to change the terms and conditions without prior notice.
Nue Noble Srinakarin-Lasalle Condominium Project: Owned and operated by Continental City Company Limited. Office Address: 1035 NOBLE Building, Ploenchit Rd., Lumpini, Pathumwan, Bangkok 10330. Registered and paid-up capital: THB 3,000 million. CEO: Mr. Thongchai Busrapan and Mr. Frank Fung Kuen Leung. Project Location: Land title deed no. 348329 Srinakarin Rd., Samrong Nuea, Mueang Samut Prakan, Samut Prakan 10270. Project's land area: Approximately 3-1-77.9 Rais. The Project is a residential condominium, 43 stories with mezzanine, 1,019 units, divided into 1,014 residential units and 5 commercial units. Currently, the project has no financial obligation. The Project obtained the Notice of Building Construction, Modification or Demolition under section 39 ter. Construction started in April 2020 and to be completed in December 2022. The registration of the condominium will be proceeded once the construction is completed. The purchaser must fully pay any payments under Agreement for Sale and Purchase of Condominium including common property expense, sinking fund and tax stipulated by the project owner or in accordance with the regulation of the Condominium Juristic Person. Remark: Reserve the right to change all information without prior notice. Simulated image for commercial use only.